Field Director - Cartwright for Congress, PA-8
Cartwright for Congress is seeking a Field Director to build and execute an aggressive field program in its newly-redrawn Pennsylvania District. This blue-collar/rural, northeastern Pennsylvanian district presents a lot of new voters for this Progressive incumbent, and it's important that we hold onto it.
Successful candidates will be metrics-driven, highly organized, analytical and detail-oriented, and able to function well in a high-pressure team environment.
The Field Director is responsible for developing and executing an aggressive field plan, along with recruiting and managing field staff.
Qualified candidates should have political campaign experience, excellent communications skills, and knowledge of Votebuilder/VAN software. Several cycles of field experience or similar professional development is required. Experience managing staff is a plus, as is the ability and motivation to foster an inclusive, respectful, diverse and positive work environment.
Requirements include:
Proficiency with VAN, Excel, Word, and Google Sheets.
Excellent written and oral communication skills.
Leadership, training and development of field staff.
Conducting or managing grass tops politics.
Ability to work late hours and weekends.
The ability to connect with, train and motivate large community-based volunteer groups.
Mastery of voter contact programs including VAN.
Mastery of basic office programs including the Microsoft office suite, excel and file share programs.
Excellent written and oral communication skills.
Commitment to task and ability to self-motivate.
Excellent time management and task organizing skills.
Candidates urged to apply as soon as possible. Competitive salary and housing provided. Start date July 1st.
To apply, please submit resume and a cover letter addressing why you want to do this campaign, and at least three professional references as a separate attachment (references not contacted until you've had a successful interview). Send all materials to: [email protected]
Cartwright for Congress is committed to diversity among its staff, and recognizes that its continued success requires the highest commitment to obtaining and retaining a diverse staff to provide the best quality services to supporters and constituents. It is Campaign policy to recruit, hire, train, promote and administer any and all personnel actions without regard to sex, race, age, color, creed, national origin, religion, economic status, sexual orientation, gender identity or expression, ethnic identity or physical disability, or any other legally protected basis.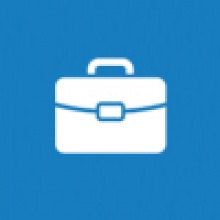 Our partners at Digital Turf push the envelope (get it) with years of experience designing various successful print media campaigns for a wide array of clients. Using a combination of bravado and sheer talent, our team is highly specialized in creating stuff like mailers, brochures, business cards and flyers. Check out our work and learn more about our particular brand of awesomeness.