TECHNOLOGY SPECIALIST (San Francisco, CA)
NextGen Climate is looking for a Technology Specialist to participate in support aspects of the Technology Group operations. This role will report to the Technology Operations Manager and will be responsible for primary support of a predominantly Mac environment working with a myriad of hosted business applications, primarily Google Apps.
Please apply to Jobs@DemocracyPartners.com and indicate where you saw this job post. Thanks –
Your focus on end user support will involve hardware and software troubleshooting, account management, and maintaining IT standards. In this roll it's critical to be passionate about providing the best customer experience possible. In addition to the hands-on technical aspects of this role, you will also participate in project initiatives in areas of business technology.
The ideal candidate will have experience with a spectrum of cloud based technologies (e.g. Asana, Zendesk, Google Apps, Office 365, Dropbox, Box, etc), knowledge of Meraki network platforms, and extensive Mac OS X support experience in the business environment as their primary platform of expertise.
RESPONSIBILITIES:
Technical Remediation. Provide day-to-day support via timely, effective and proactive communication with end users in a best effort manner. Provide workstation setup and orientation for new hires. Facilitate and troubleshoot audio-video equipment for conference rooms and meetings

Infrastructure Support. Maintain end-user accounts, permissions, access rights, and storage allocation in accordance with IT policies. Provide as needed maintenance and upgrades on software and hardware for workstations and peripherals.

Administrative Responsibilities. Participate in maintaining IT capital equipment inventory and helpdesk knowledge base library. Participate in procurement research and inventory recycling as directed.
KNOWLEDGE, SKILLS AND ABILITIES REQUIRED:
1 year experience in IT support capacity within a business environment of users predominantly using Mac computers (at least 70%)

High level of competence in troubleshooting current versions Google Apps for Work, MS Office suite applications, cloud-based collaborative technologies, iOS and Android mobile devices, and basic IT security best practices

Rudimentary networking fundamental knowledge and support experience (DNS, DHCP, routing, VPN)

Printer system fundamental knowledge and support experience in a network environment

Mobile device and VoIP telephony fundamental knowledge and support experience

Good interpersonal skills necessary in order to maintain effective relationships with partners and staff in person and remote

Frequent to constant use of hands/fingers/arms: position requires 7-8 hours per day of constant operation of computer, phone and other office machinery
DESIRED SKILLS/EXPERIENCE:
Familiarity with workstation management and MDM tools (e.g. Meraki SM, JAMF Casper Suite/Bushel, Airwatch, Bigfix, Munki, Chef, Puppet, DeployStudio)

Familiarity with authentication technologies and fundamentals (e.g. Octa, One Login, LDAP and Active Directory)

General familiarity of desktop security (anti-virus/anti- spam/firewall/patching/two-factor authentication)

Technical cert (Apple Certified Associate or ACSP) or other technical credentials
NextGen Climate offers competitive salaries commensurate with experience and a very comprehensive benefits package.
TO APPLY for this position, all applications and inquiries should be sent to JOBS@DEMOCRACYPARTNERS.COM and indicate where you saw this job post. Please send your resume and cover letter addressing why you'd like to work on this issue and your expertise/skills for this position. For info or inquiries about other current openings at NextGen Climate, go to www.DemocracyPartners.com/JOBS
NextGen Climate is an equal opportunity employer.
ABOUT NEXTGEN CLIMATE:
NextGen Climate is a San Francisco-based environmental advocacy organization. Founded by businessperson and philanthropist Tom Steyer in 2013, we act politically to prevent climate disaster and promote prosperity for all Americans. Working at every level, we are committed to supporting candidates, elected officials, and policymakers across the country that will take bold action on climate change.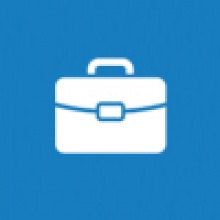 Our partners at Digital Turf push the envelope (get it) with years of experience designing various successful print media campaigns for a wide array of clients. Using a combination of bravado and sheer talent, our team is highly specialized in creating stuff like mailers, brochures, business cards and flyers. Check out our work and learn more about our particular brand of awesomeness.