Spring 2016 Intern Needed
A full-service consulting firm with a presence across the country, the Democracy Partners team includes some of the most seasoned, creative and effective political professionals in America.
We're looking for a strong, creative, and tireless individual to help us address the challenges of clients, causes and candidates, and take the company to the next level.
You'll have responsibility for your own portfolio of projects, help us win business, work on the pressing issues of the day, and be exposed to many leading progressive groups and individuals.
Our interns are an integral part of every project we work on, and will have the opportunity to gain experience in building online campaigns, business administration and operations, work in the blogosphere, issue research and analysis, progressive infrastructure building, communications, business development, networking, and fundraising. We make sure our interns are exposed to the inner workings of advocacy projects, and campaigns.
Applicants must be active and interested in progressive politics. An eye for detail, and drive to get things done will only help.
Hours are negotiable based on class schedule, and dress is casual. Candidates must be receiving credit for this internship. Our office is located in downtown D.C. and is extremely close to all the major Metro and bus lines.
To apply, please send your résumé, three bullets why you'd make a good fit, and the dates you're available to demcampaigns@aol.com.
About Democracy Partners
We believe...
Messages won't matter if they don't break through the clutter. We tell stories, create narratives, use powerful symbols. We believe that great messaging succeeds when people can taste, smell, hear and visualize what we're communicating - not just think about it.
If the path to victory is not obvious - our job is to find it. Persistence, discipline, intensity, focus, staying the offensive, forcing the opponent to play on our turf, conducting the debate in our message frame, no excuses, no whining.
To win the battle, we have to combine the most recent campaign and communications technology with old-fashioned nuts and bolts organizing.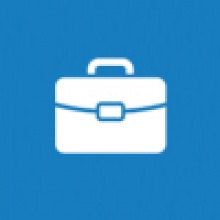 Our partners at Digital Turf push the envelope (get it) with years of experience designing various successful print media campaigns for a wide array of clients. Using a combination of bravado and sheer talent, our team is highly specialized in creating stuff like mailers, brochures, business cards and flyers. Check out our work and learn more about our particular brand of awesomeness.