SOUTHERN CALIFORNIA REGIONAL OUTREACH REPRESENTATIVE (Los Angeles, CA)
NextGen Climate is seeking passionate people to join our team! If you do well in a fast-paced, flexible environment, have a commitment to progressive values, and have field district, political organizing, political outreach, campaign and the ability to engage and motivate people, we would like to put your experience to work in the Southern California/Inland Empire region to develop leadership on climate change.
RESPONSIBILITIES:
Meet and develop relationships with with local activists and organizations

Liaise with local elected officials and their staff

Attend local political and community events

Monitor and brief senior staff on regional issues

Create and plan tours and events in the region

Recruit endorsements for NextGen positions on initiatives and campaigns and provide materials, coalition materials and training

Monitor local political campaigns for opportunities to engage

Find and support partner organizations on NextGen positions
KNOWLEDGE, SKILLS AND ABILITIES REQUIRED:
4+ years of district field staff experience in a state legislative or Congressional office, and/or issue and electoral campaign experience with established contacts in Los Angeles County and the Inland Empire region.

Significant regional political and advocacy relationships, including Latino networks in California

A Bachelor's degree is required for this role

Very well organized; excellent written, verbal and presentation communications skills

Demonstrated ability to collaborate with colleagues and outside organizations and be able to multi-task without sacrificing quality of work

Ability to work under pressure and meet deadlines

Ability to foster a cooperative, team-oriented work environment
COMPENSATION:
NextGen Climate offers competitive salaries commensurate with experience and a very comprehensive benefits package.
TO APPLY for this position, all applications and inquiries should be sent to JOBS@DEMOCRACYPARTNERS.COM and indicate where you saw this job post. Please send your resume and cover letter addressing why you'd like to work on this issue and your expertise/skills for this position. For info or inquiries about other current openings at NextGen Climate, go to www.DemocracyPartners.com/JOBS
NextGen Climate is an equal opportunity employer.
ABOUT NEXTGEN CLIMATE:
NextGen Climate is a San Francisco-based environmental advocacy organization. Founded by businessperson and philanthropist Tom Steyer in 2013, we act politically to prevent climate disaster and promote prosperity for all Americans. Working at every level, we are committed to supporting candidates, elected officials, and policymakers across the country that will take bold action on climate change.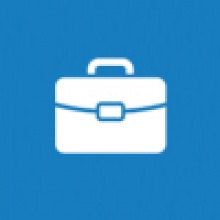 Our partners at Digital Turf push the envelope (get it) with years of experience designing various successful print media campaigns for a wide array of clients. Using a combination of bravado and sheer talent, our team is highly specialized in creating stuff like mailers, brochures, business cards and flyers. Check out our work and learn more about our particular brand of awesomeness.