NV - League of Conservation Voters immediately hiring Regional Field Directors and Field Organizers for F/T issue advocacy campaign in Reno and Las Vegas, NV - apply now!
The Nevada League of Conservation Voters is hiring Regional Field Directors based out of our Reno and Las Vegas offices to manage and direct the offices, and the Field Organizers who will staff and lead those offices. This is an excellent opportunity for those wishing to pursue a professional career in politics, issue advocacy, lobbying, grassroots communications and development, and, yes – making the world a better place for all.
We are seeking experienced Regional Field Directors and Field Organizers to executive a volunteer-based issue advocacy and organizing campaign to mobilize League of Conservation Voters and NVLCV members, elevate environmental, public health and clean energy issues, and generate earned media coverage.
RFDs will manage and train Field Organizers in the program as they engage LCV & NVLCV members as volunteers and activists in issue advocacy, earned media, rapid response and grassroots lobbying activities. Issue focuses will be on building support for reducing carbon emissions, encouraging Executive Action to clean up coal-fired power plants and raising awareness about the need to address Global Warming and Climate Change.
Successful RFD candidates should have at least two years of community, issue, Labor or political organizing, experience managing staff, fluency in Voter Activation Network (VAN), and the position requires staff management, reliable transportation and a willingness to work evening and Saturday hours. Field Organizers should have similar abilities, training, campus or peer leadership and/or civic engagement. All applicants should have excellent communication and organizational skills, and must work well within a team.
The RFD and FO positions are full-time, salaried and extend through the end of December, 2016. In addition to salaries that are higher than electoral campaign positions, based upon experience, a generous benefits package is included, including health insurance, reimbursements and stipends, and possible volunteer housing can be provided if necessary for qualified candidates (i.e., for those moving closer to the NVLCV offices in order to do the full term of the position). Bilingual, especially Spanish/English, is a huge plus for these positions!
To apply, please send resume, brief cover letter and at least three professional or academic references (references are NOT contacted until you have had a successful interview and are notified!) to: Jobs@DemocracyPartners.com
Please apply ASAP! We will be hiring Field Organizers and Regional Field Directors beginning June 1st until all positions are filled. Other state LCV offices are hiring for these positions in their respective states, but we can respond only to inquiries with complete application materials included.
Successful, inclusive organizing and democratic representation is possible only with the participation of all citizens, and thus LCV and NVLCV strongly encourage diversity and equal representation in its hiring. We strongly encourage people of color, women, LGBT and those with bilingual language abilities to apply. Thanks!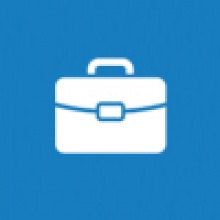 Our partners at Digital Turf push the envelope (get it) with years of experience designing various successful print media campaigns for a wide array of clients. Using a combination of bravado and sheer talent, our team is highly specialized in creating stuff like mailers, brochures, business cards and flyers. Check out our work and learn more about our particular brand of awesomeness.