Director Federal Campaigns and Advocacy
The Center for Popular Democracy and CPD Action (together identified as CPD/A) seek a Director of Federal Campaigns and Advocacy to build out and lead our organization's ambitious plans to impact federal policy and advocacy. In the Trump era, this means developing a federal campaigning program that is at the forefront of efforts to stop Trumpism. A relatively young organization, CPD/A has emerged in recent years not only as the largest network of state-based community organizations in the country, but also as a vibrant campaign center focused on national impact through state and local campaigns. With this position, we set our sights on redefining what's possible in federal campaigning.
The Center for Popular Democracy (CPD, c3) and CPD Action (c4) build organizing power to transform the local, state and national policy landscape through deep, long-term partnerships with leading community organizing groups and progressive labor unions nationwide.
Primary Responsibilities:
Core responsibilities of the position include:
Coordinate substantial portions of CPD/A's campaign work to advance a federal agenda. In the near term, this will mean defeating the Trumpist agenda: defending Obamacare, protecting immigrant communities, protecting the social safety net, blunting a privatization-oriented infrastructure bill, and much more.

Expand CPD/A's capacity to act federally, by linking our 43 partner organizations and 400,000 member families in 30 states to decision-makers in Washington. Though this is not a traditional government relations job, there will be an element of strengthening our federal presence, and leveraging this to collective action.

Oversee the development of CPDA's federal campaign apparatus, including working with state leaders to build out their federal advocacy capacities.

Work with leadership at the organization, raising money to sustain and grow our federal campaigning and advocacy operations.

Help build and manage federal advocacy coalitions, often in partnership with labor, civil rights, policy, community organizing, and other progressive organizations.

Coordinate with other teams within the organization to ensure that the federal campaigns and advocacy program aligns with CPD/A's broader strategy.
Job Requirements
A demonstrated commitment to social and racial justice issues and an understanding of challenges facing immigrant communities, communities of color, and low- and moderate income families.
At least 7-10 years experience in community or labor organizing, other relevant experience enabling the candidate to manage outside to inside strategies.
Strong background in issue or political campaigning, especially at the federal or national level.
Familiarity with the federal policymaking and political process.
At least 5 years of management/leadership experience.
Experience working across departments or teams within an organization.
Ability to work within a coalition of diverse organizations and partners.
Excellent writing and communication skills; ability to deploy sophisticated communications and digital strategies.
Significant fundraising experience, with major donors, foundations, or other like sources.
Results-focused and organized.
Self-motivated – proven ability to work independently.
Position will be based in Washington, DC.
Generous salary and benefits package, depending on experience.
TO APPLY: Please send cover letter, resume and references (references are not contacted until you have had a successful interview) to:
[email protected]
- and please let us know where you saw this post.
If you choose to include salary requirements, range or history, please include separately from other materials.
CPD is an Equal Employment Opportunity employer and actively recruits people of color, women, individuals with disabilities, and members of the LGBTQ community.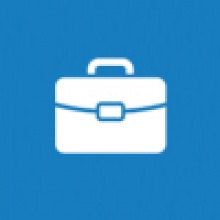 Our partners at Digital Turf push the envelope (get it) with years of experience designing various successful print media campaigns for a wide array of clients. Using a combination of bravado and sheer talent, our team is highly specialized in creating stuff like mailers, brochures, business cards and flyers. Check out our work and learn more about our particular brand of awesomeness.