DIGITAL ADVOCACY DIRECTOR (San Francisco, CA)
NextGen Climate is seeking a Digital Advocacy Director to lead the organization's digital advocacy campaigns, utilizing our email and texting programs. The Digital Advocacy Director will be an important part of the organization's leadership team and will be responsible for developing and managing the implementation of the digital advocacy campaigns across the organization. The right candidate will have a proven track record of meaningful work on digital advocacy campaigns, be passionate about progressive causes and interested in testing creative ways to engage people online.
Oversee a national email program, a key tool in organizing NGC's supporters to take action to fight the incoming Trump Administration on a local and national level

Manage a digital advocacy team of up to 8 members, including an email writer and email operations team

Work with the communications team to ensure message and brand are consistent across all digital communications

Write and edit action-oriented emails in the NGC voice to drive advocacy goals and inform supporters about policy wins

Grow NGC's email list and train online volunteers to take action offline

Work with team on segmentation and email list preparation

Design and implement email testing program

Pioneer new digital advocacy tools, including peer-to-peer texting

Provide regular reports and analysis on our email and texting programs to improve our program

Look for opportunities to engage with supporters on advocacy-related content: action alerts, news articles, videos, blog posts, political developments, infographics, etc.

Maintain relationships with others in the progressive advocacy community to source actions

Work with social media team to monitor advancements in social media and how they might contribute to NGC's digital advocacy efforts

Develop content for NGC's blogs and other properties to serve advocacy goals

Generate ideas for NGC to further its work in digital advocacy

Create and manage email calendar
KNOWLEDGE, SKILLS AND ABILITIES REQUIRED:
Have at least 7 years of relevant work experience running advocacy oriented email/digital campaigns for advocacy organizations or non-profits.

Have a proven track record of dramatically growing a list, winning on actions, being a leader of actions that other groups have followed and being fast out of the box in reaction to events.

Have significant experience with email platforms and production environments, including EveryAction

Be an expert in both the high level strategy and day-to-day tactical implementation of email campaigns

Understand the art and science of using email as a political engagement and advocacy tool

Have experience with A/B test design, execution and analysis

Have intermediate knowledge of HTML and CSS including responsive design

Have intermediate SQL knowledge

Have deep familiarity managing email related workflows and email service provider relationships

Have significant experience writing digital content, including emails

Be innovative and creative -- create and optimize internal processes that respond to ever-shifting objectives and challenges

Have strong relationships with the progressive advocacy community that you are willing to draw on

Have a passion for political advocacy and progressive issues
COMPENSATION:
NextGen Climate offers competitive salaries commensurate with experience and a very comprehensive benefits package.
TO APPLY for this position, all applications and inquiries should be sent to JOBS@DEMOCRACYPARTNERS.COM. Please send your resume and cover letter addressing why you'd like to work on this issue, and any work samples you'd care to include that highlight your effectiveness and command of digital advocacy. Please indicate where you saw this job announcement.
NextGen Climate is an equal opportunity employer.
ABOUT NEXTGEN CLIMATE:
NextGen Climate is a San Francisco-based environmental advocacy organization. Founded by businessperson and philanthropist Tom Steyer in 2013, we act politically to prevent climate disaster and promote prosperity for all Americans. Working at every level, we are committed to supporting candidates, elected officials, and policymakers across the country that will take bold action on climate change.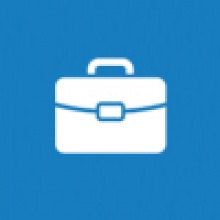 Our partners at Digital Turf push the envelope (get it) with years of experience designing various successful print media campaigns for a wide array of clients. Using a combination of bravado and sheer talent, our team is highly specialized in creating stuff like mailers, brochures, business cards and flyers. Check out our work and learn more about our particular brand of awesomeness.